I just finished a brand new kit entitled, "Welcome Spring". I have to admit I got the idea for the color scheme from the "winter" olympics. LOL I just loved the colors I saw on the ads and just about anything having to do with the Olympics. So that mixed with my longing for spring and warmer times brought about the creation of this fun and oh so springy kit.
Here is a LO I created of my beautiful Niece Jayden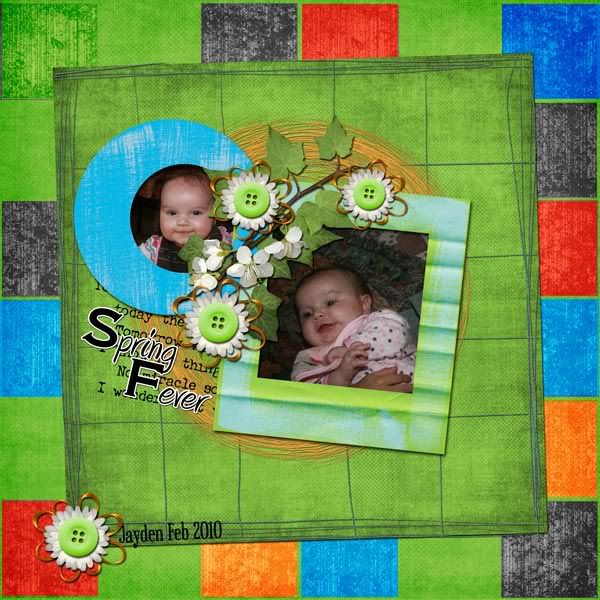 I appreciate your comments and "friendly" suggestions.
Enjoy!!!
Kellie Salmon

RS Links:
Sorry this offer has come to an end. You will soon be able to find this kit for sale.